Home
›
BeatMakers Showcase
BM3 Battle 13 - Video Game Song Remix (Deadline 14 Oct.)
BM3 Battle 13 - Video Game Song Remix: System Shock 2: Engineering
Remix this song in BM3. It doesn't have to be a 1:1 remix, it can be unrecognizable, but include at least 1 element from the original song. That 1 element could be samples from the song, or the notes or chord progressions, etc. You can add other elements, like vox, raps, more synths, instruments, & beats, etc. Make it as short or as long as you like.
The Song: Engineering scene from System Shock 2 by RobotKid, Ramin Djawadi, & Eric Brosius.
35MB; Duration: 3:30; 16bit 44.1kHz wav file; ~180BPM (thanks ronji):
https://www.dropbox.com/s/ui5r66lg1txtzi1/04-Engineering.wav?dl=0
OR USE THESE TEN 8-BAR CHOPS: I chopped up the song to save you time. 4x Beats & 6x Arps. Each is 1.8MB & 8-bars long at 180BPM. The entire song can be recreated using these:
https://www.dropbox.com/sh/g1itg3b6uekv4uw/AACHFs4BWuhDF01oqfZnSlVpa?dl=0
Additional In-Game Sounds: (150mb of low-Q wav files)(These are Great!):
https://www.sounds-resource.com/pc_computer/systemshock2/sound/8264/
Additional Information from RobotKid:
http://www.ttlg.com/forums/showthread.php?t=140125&page=2&p=2331762&viewfull=1#post2331762
RobotKid's Original Source Stem Master Loops:
ftp://ftp.valet2.com/systemshock_music/
---
YouTube (for reference only-use the Dropbox link above for the best quality):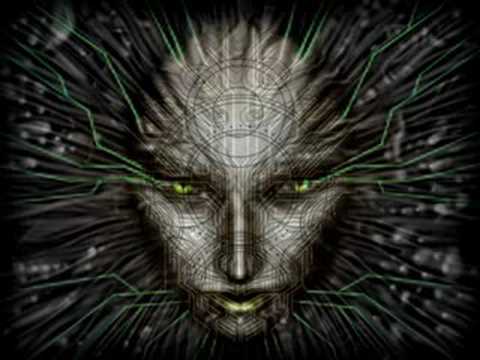 The Rules: None, other than the "1 or more elements from the original" mentioned above.
The Procedure: Upload your song to Dropbox, click the button to share it, copy the link. On this forum, 'Message' @5pinlink with the link.
The Deadline: 14th of October.
Tagged: