Home
›
Support
›
Bug reports
BUG: Simulataneous Loop Method/Layer Trigger with Sample Layers (UNRESOLVED)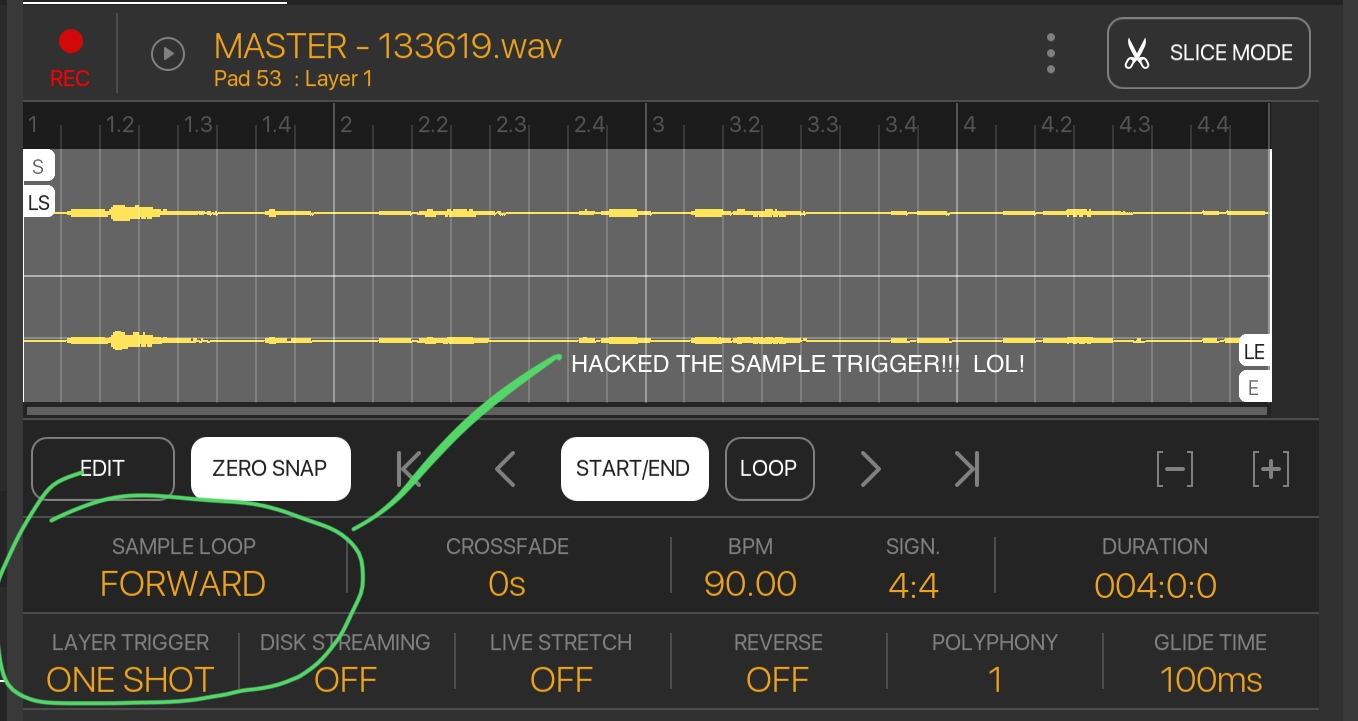 Think this is a bug but I like it. LoL!
BUG: Pad layer can inherit sample play method loop and layer trigger one shot simultaneously causing a perception of latching/sound sustain.
Steps to reproduce:

As a sort of combo request, we should still have the option to choose loop method and layer trigger one shot to have this affect, but not in the unnoticed state hence bug.