Home
›
Feature Requests
Global macros (or MIDI learn)
Macros that works independently of the bank-track selected.
Also a simple and absolute 'MIDI learn' in each control, instead/aside the macro assignment would work for me.
---
Edit:
The per track macros approach is ok for a working in studio situation. You are working only in a track each time and focusing your attention to it.
But in a live situation, you are likely lo want inmediate and simultaneous access to several selected parameters in different tracks (please don't forget AU pluggins knobs).
A possible way to do this with a minimum modification, both of interface and, possibly, of programming, could be to have the option to mark a macro as global. Thus this macro would appear in all the panels, meaning that knob of the controller is blocked for that particular parameter in a specific track, which may or may not be the active track.
The assignment and management of CC to this macro would be done in the 'MIDI FOCUS ACTIONS' view, just like now.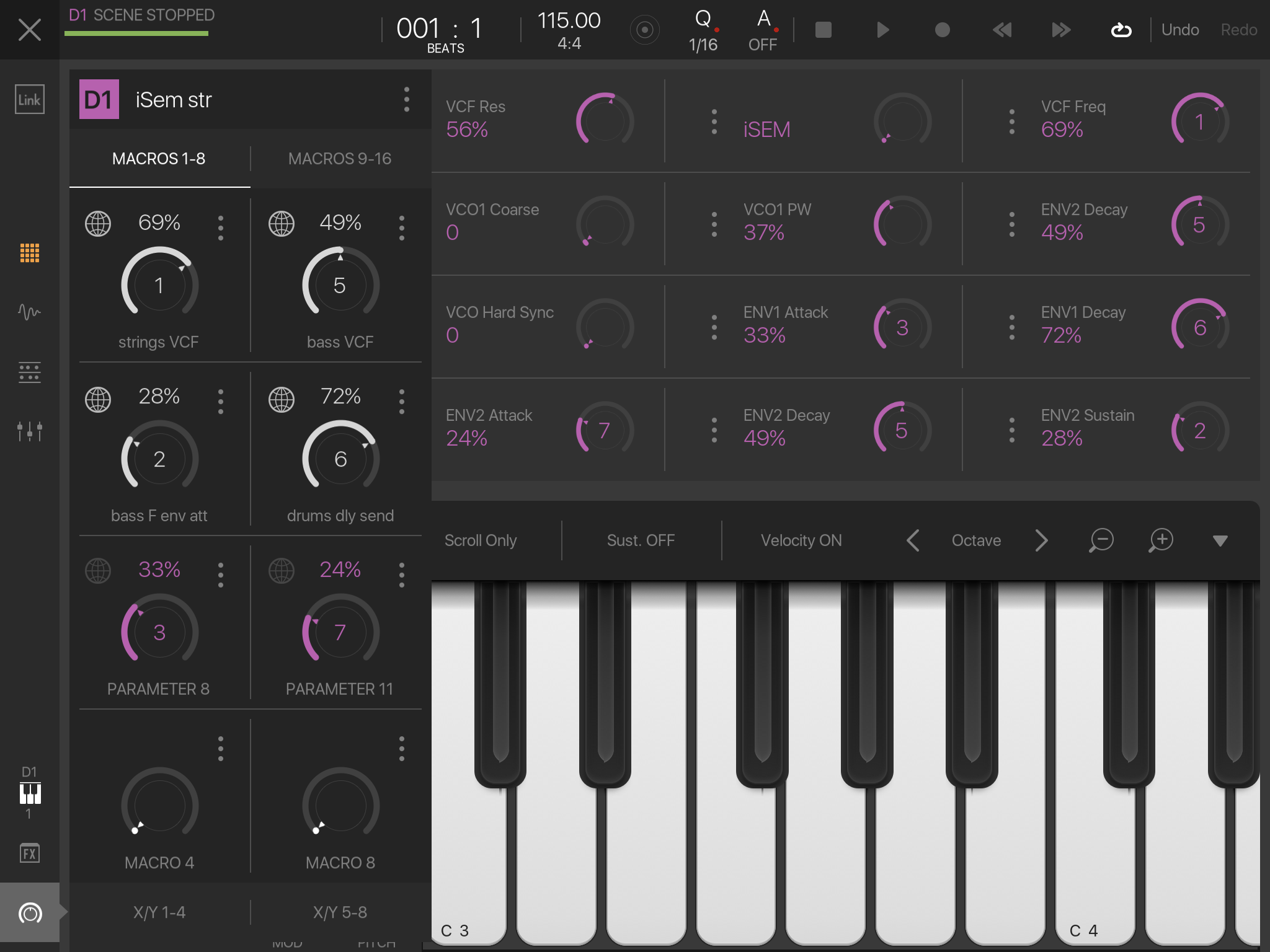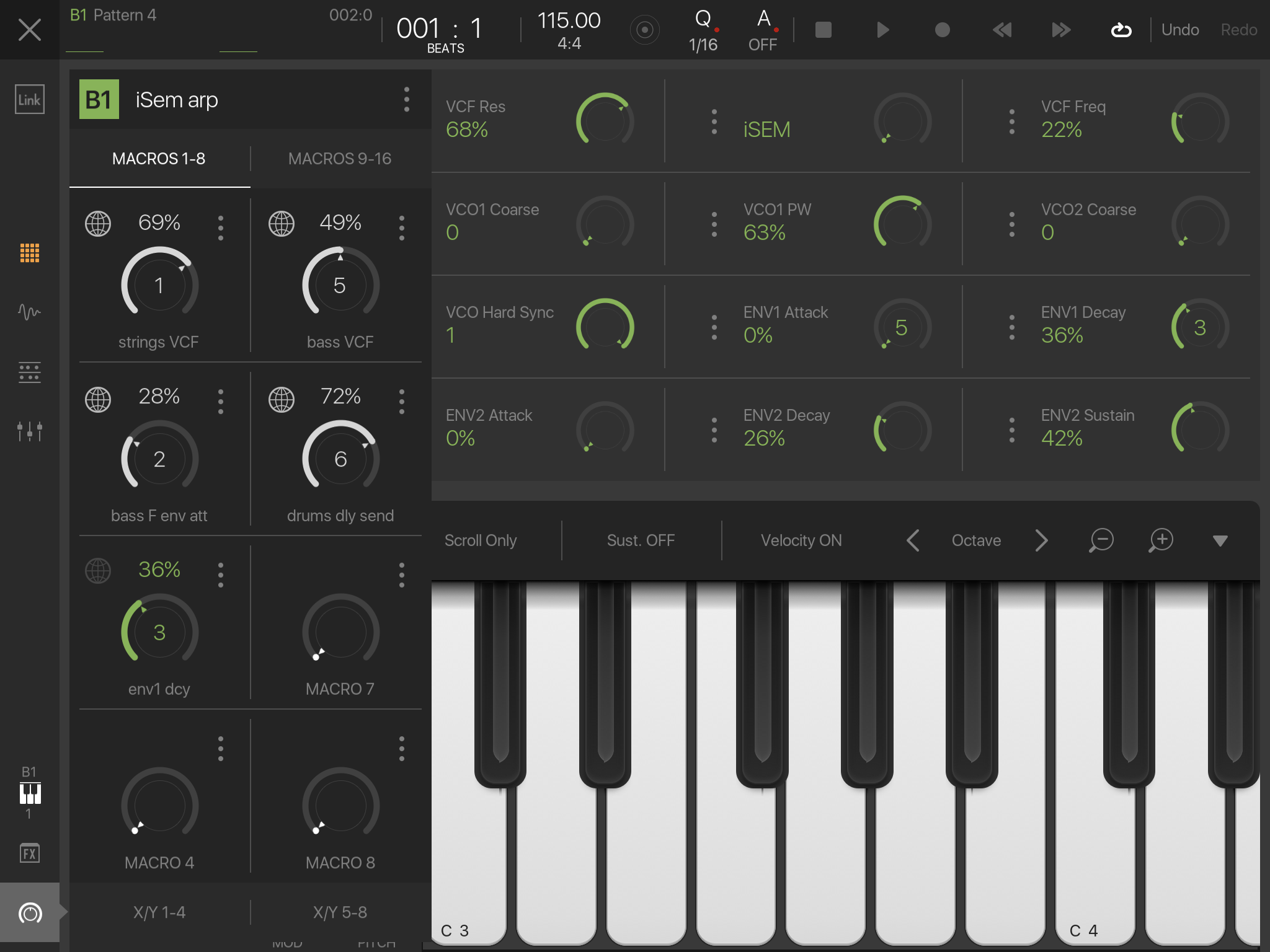 A possible conflict can arise when loading a Bank if the macros (and its global condition) are saved together with the Banks.
The condition of global of a macro could be saved only in its receiving Bank, and if, when loading, it collides with a macro of another preexisting Bank (global or not) BM3 could generate a warning and turn the loaded macro temporarily into a local one (perhaps being highlighted with its globe icon in red…)
---
Tagged: