Home
›
Support
›
Bug reports
Audio interface input can't be changed on audio track
I have a Babyface pro w/ an 8 Channel ADAT expansion. I'm trying to use separate inputs from the interface for simultaneous multi-tracking of hardware inputs.
I can create a new Audio track and see all the available input channels in the dropdown: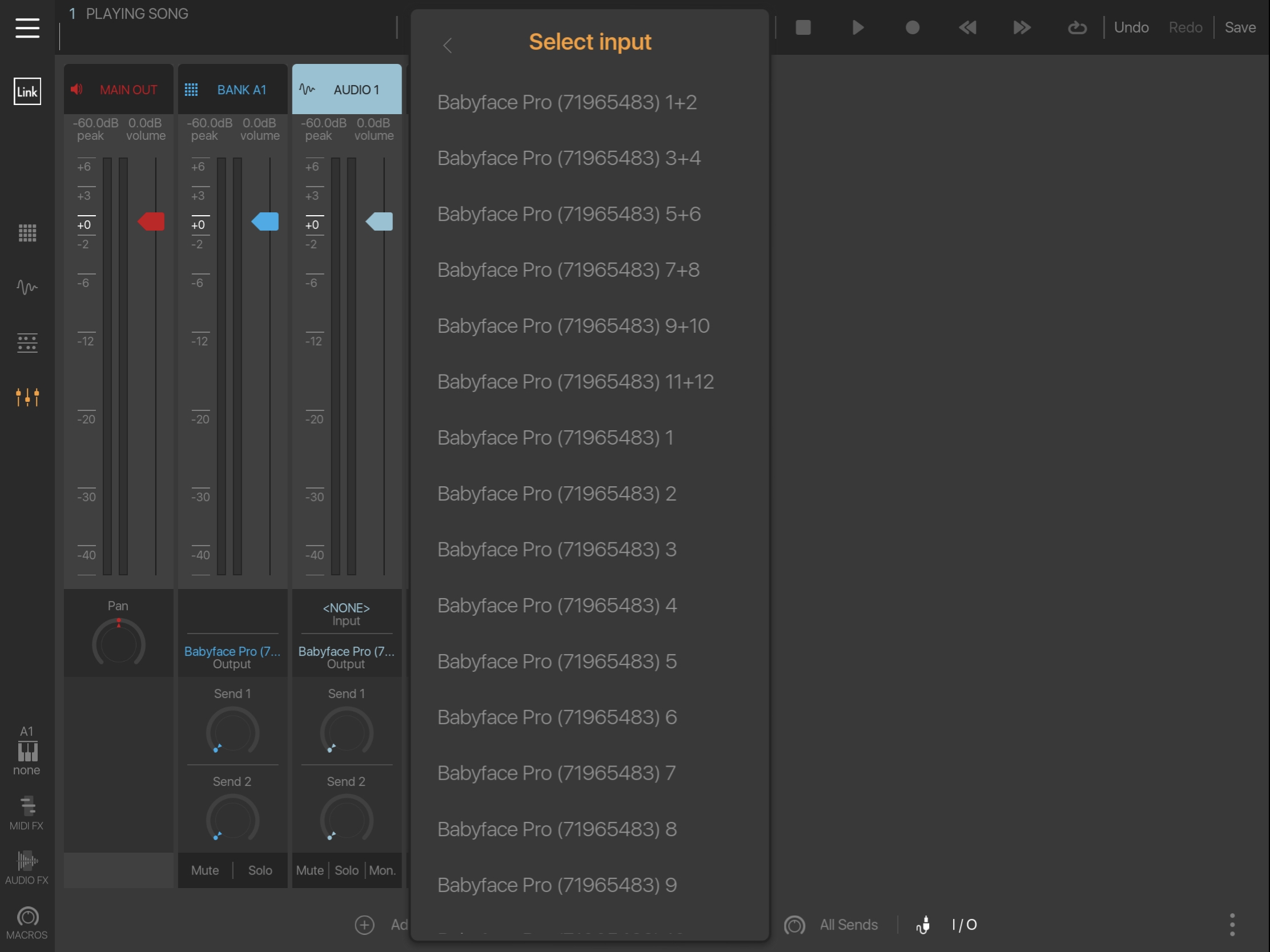 When I select one, it doesn't select it and reverts back to Babyface Pro(7... Which I'm assuming is the default 7/8 input channel?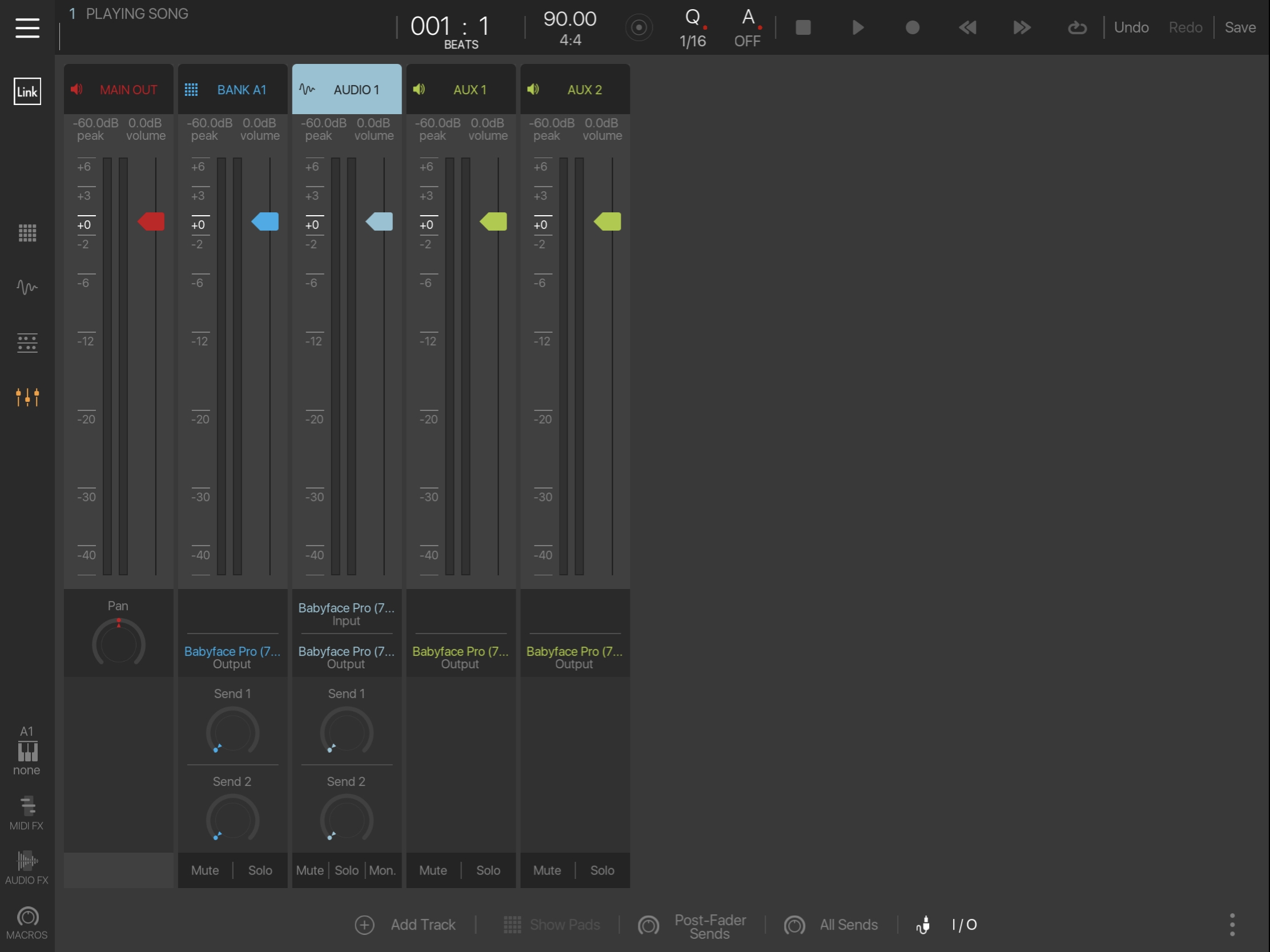 I can select separate output channels and it creates a new output channel strip for them: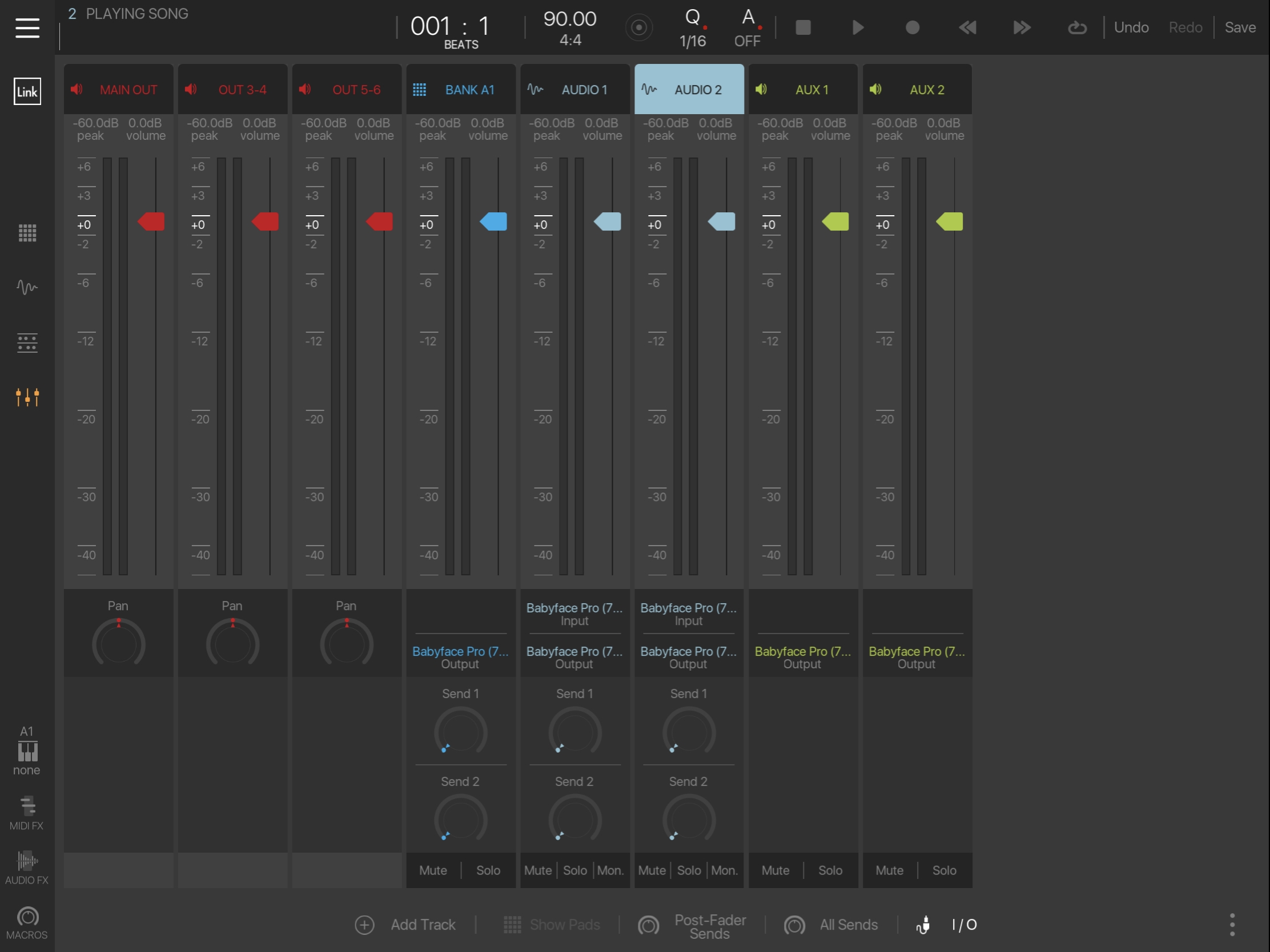 I've looked in Settings but didn't see configuration for available I/O from the interface.
This interface works fine in AUM/Cubasis and I'm able to select separate input channels in those apps.
This might be a bug w/ my Interface? Does anyone else have this same issue?
Tagged: