Home
›
BeatMakers Showcase
COMPLETED - BM3 Battle 16: Vox Anima (winner is tk32)
Voting has now closed. The winner of this month's battle is tk32.
Winning entry:

Voting results: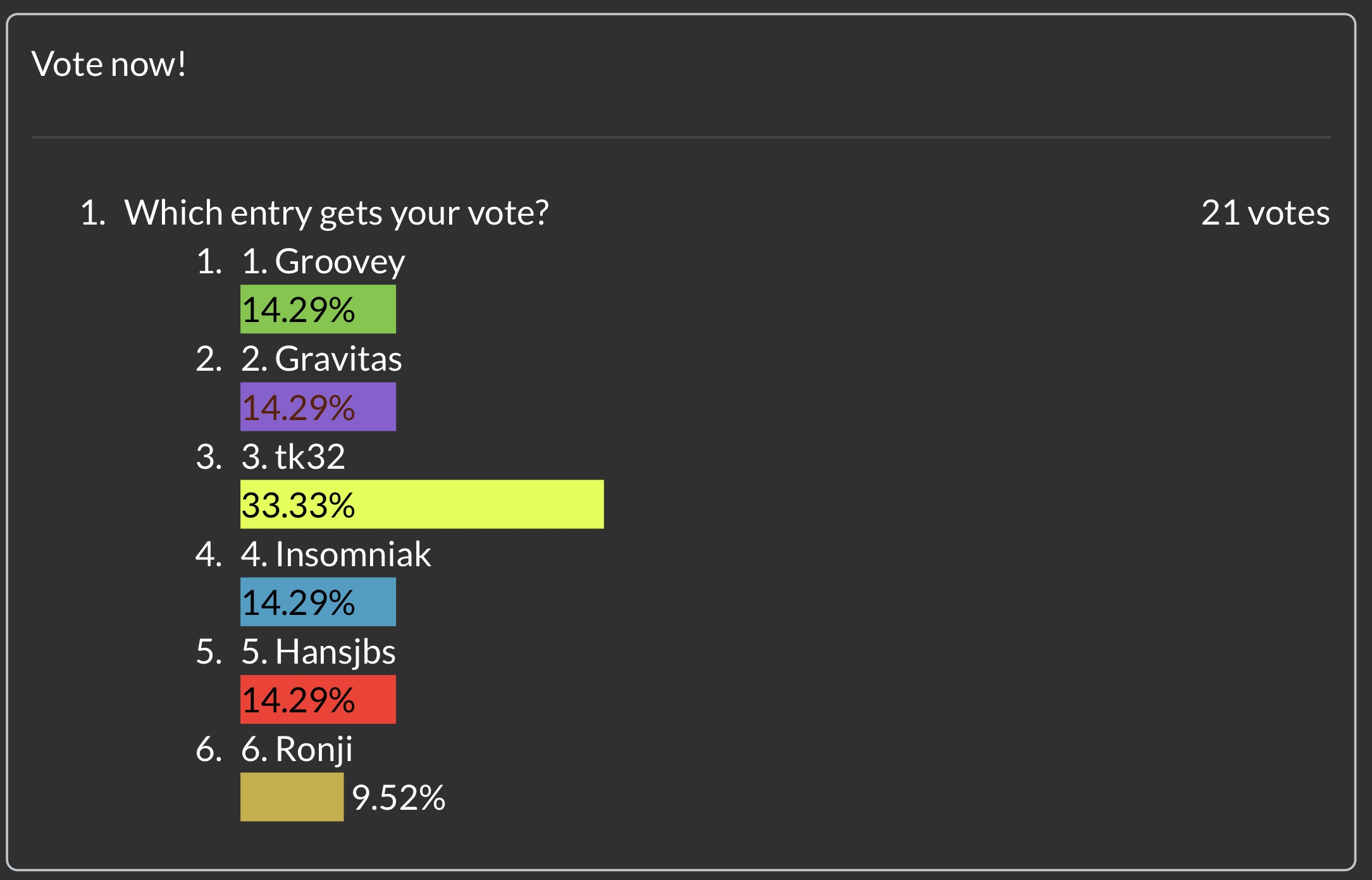 ——————————
Original post:
Welcome to the voting round of battle 16.
It's hard to believe these monthly battles have been going continuously for a year and four months! We've had some ups and downs - *in terms of numbers of entries - but my hope is that many of the new members see how fun and beneficial it is to take part and begin to submit tracks as their confidence stats to grow.*
On to the tracks...
Firstly, a big thanks to @hansjbs (reigning champ from battle 15) for hosting this month's challenge, and for finding an awesome acapella for us to remix. I still don't know what the original version of this song sounds like, but I have a feeling every one of the 6 remixes below sounds better to my ears.
The entries
Time to vote
Voting closes 48 hours from now, so listen to all entries at least once, then cast your vote