Home
›
Support
›
Bug reports
BM3 - corrupt, unrecoverable projects starting with "problem loading AUv3"
Happened 3 times now -
a group of related sessions ("save as" versions) all become totally unresponsive and cause massive lag on the OS until bm3 crashes . Starts with the message -
"Problem loading auv3 Zeeon : cannot instantiate "
When I restart the device the same behaviour replicated .
Even when I remove the instance of zeeon and save new version all projects seem to remain corrupt .
This behaviour has occurred with zeeon and at another time with perforator (but i think this is a known issue).
I am using
iPad 2019 10.2, and the projects were all stable for at least a week before becoming unusable .
.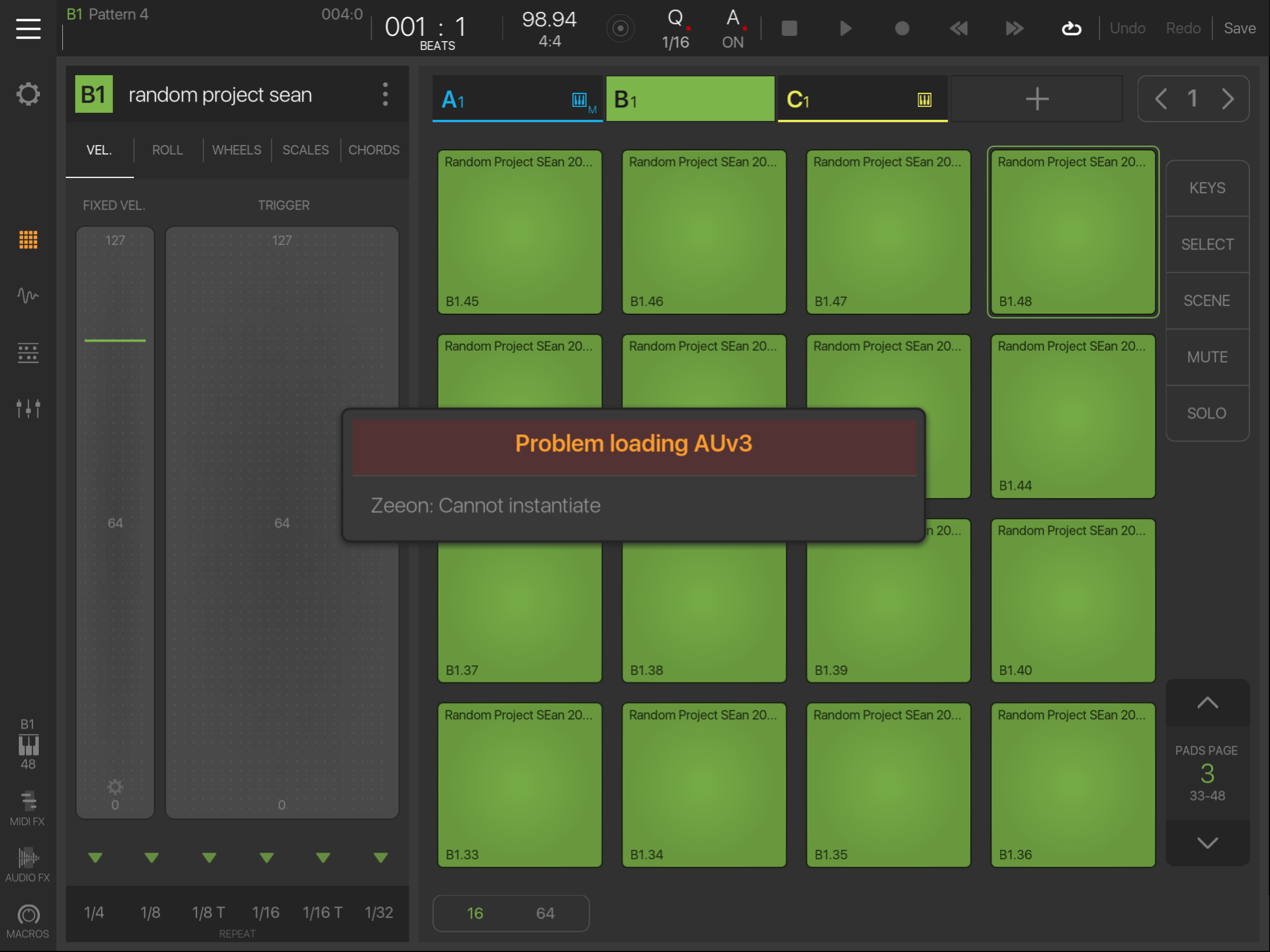 Tagged: