Home
›
General
BeatMaker 3.0.12 is now LIVE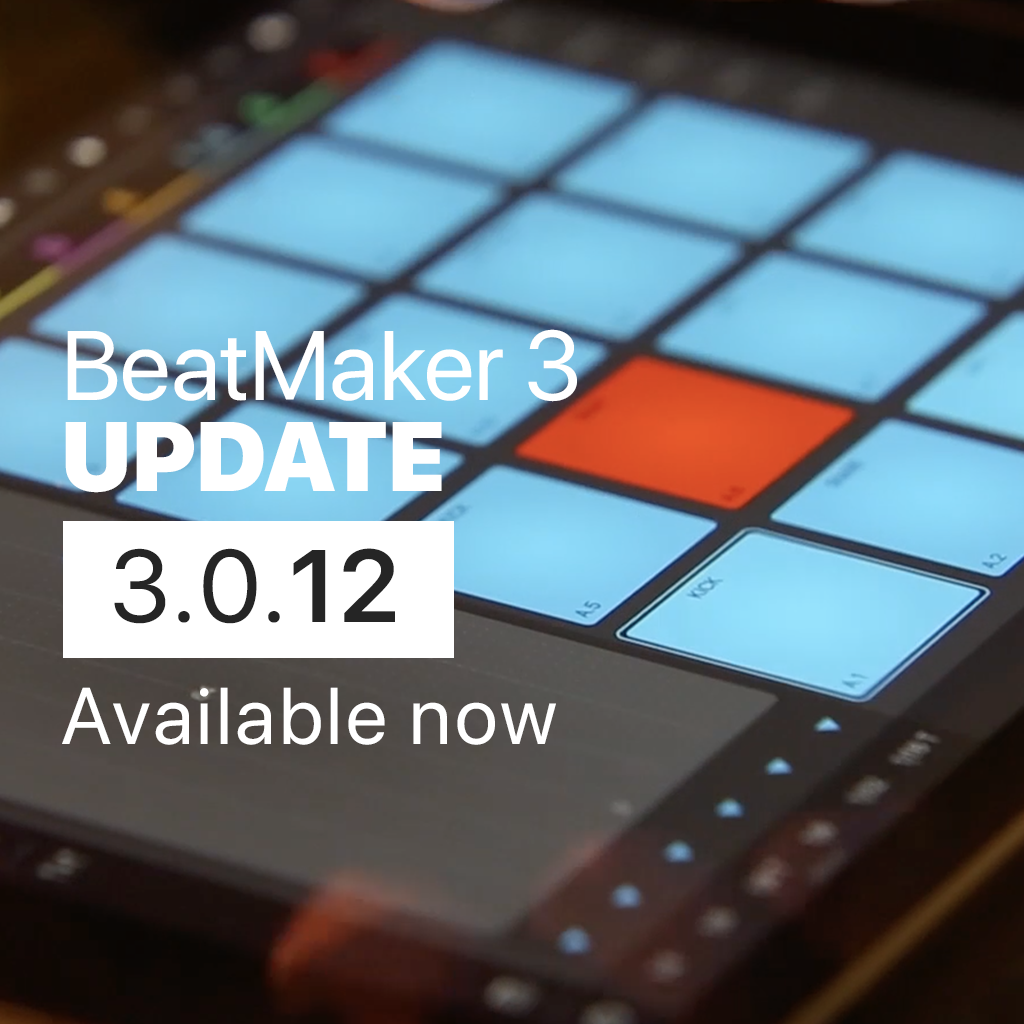 ** Nov 10, 2018 Version 3.0.12 **
Here is what to expect:
>>> 3.0.12
- Fixing Recording undo
- Stability improvements for AudioUnit plugins (Fixing Lo-fly dirt, Fly tape, FAC, Dedalus, etc...)
- Better automation recording for On/Off parameters (Fly tape can now be recorded easily)
- Prevent from adding MIDI Effects on Audio, Auxiliary and Output tracks
>>> 3.0.11
- Adding MIDI effects capabilities for Banks and Pads
- AudioUnit MIDI effect support (Fixing BramBos Rozeta, etc...)
- Improved AudioUnit stability
- Adding pro-level transient detection for slicing samples
- Adding automation slider in the editor for parameter recording on the fly
- Adding On/Off Toggle for automation quantisation (better precision for recording parameter changes).
- Better automation recording for AudioUnits
- Better selection tool in automation editors
- Adding a quick save button in the transport bar
- Fix audio export rare crash concerning streamed samples with small loops
- Improvement to audio track recording & Fix monitoring issue
- Updated Ableton Link
- Updating ZPlane Elastique Timestretch
- Adding Live Timestretch High Performance / High Quality Options
- Adding a delete option for focus action templates and effect presets
- Various stability improvements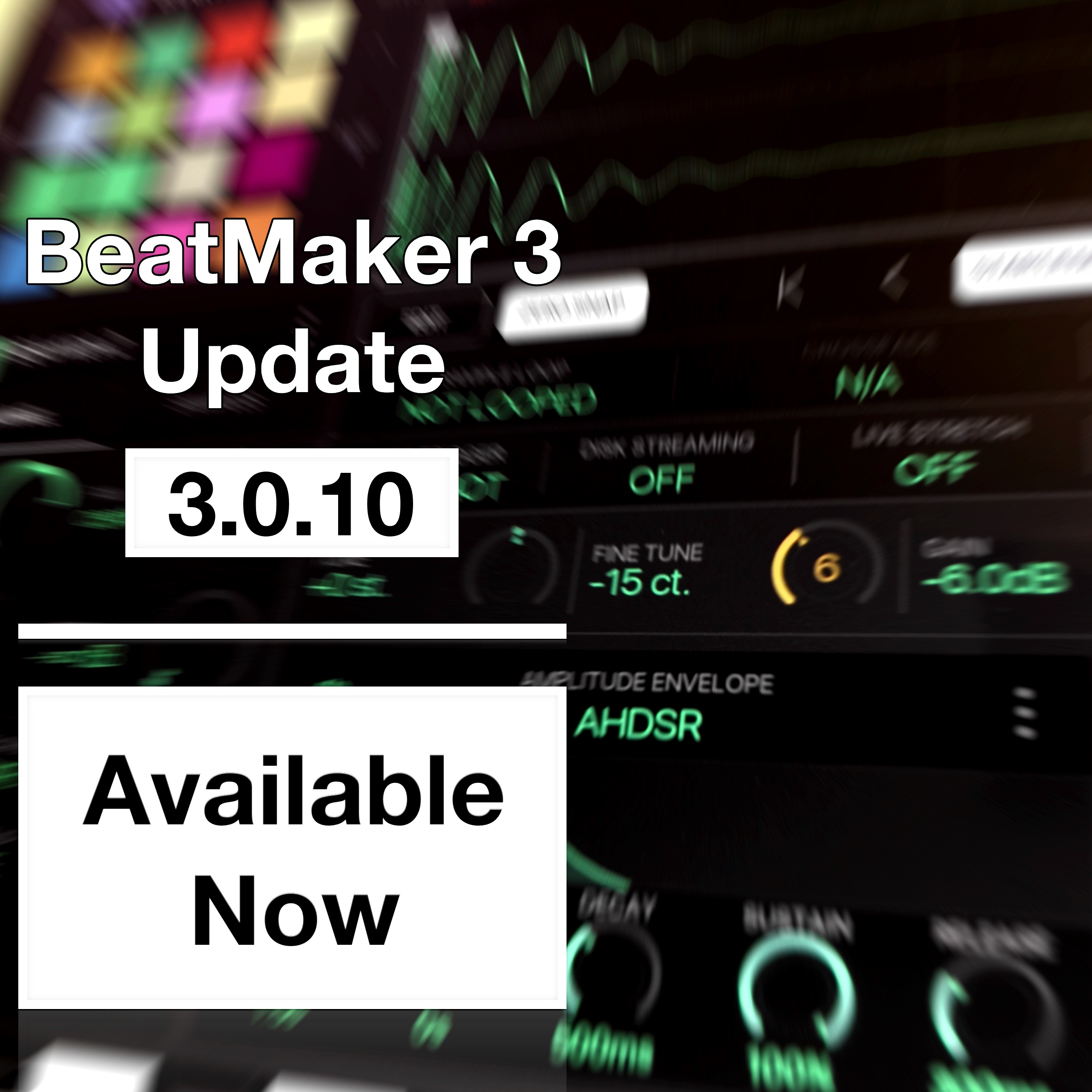 More information at: https://intua.net/beatmaker-3-0-10-is-now-available/
The user's manual, in PDF format, has been updated as well.
Information on the MIDI routing design of BeatMaker 3 here: https://intua.net/downloads/BM3-MIDI.pdf
---
Version 3.0.10
Overall improvements
You will be prompted before BeatMaker 3 performs a library update / indexing. This will resolve the issue with slow app launch. You can always perform this action from the Settings screen within the app.
Indexing of library files is now quicker and more robust.
When indexing files and downloading packs from the sound-store, make sure the device doesn't auto-locks.
If the library database gets corrupted, BeatMaker 3 will warn you and offer to reset it.
Added an option in the iOS Settings app, to reset the database file. This can solve issue with bogus libraries.
Added a way to enable or disable the lookahead in the "Dynamics" effect, as well as setting the lookahead time for further tweaking.
(Backlog moved to the general links thread - 5pin)
This discussion has been closed.