Home
›
Feature Requests
Midi output on linked pads to send data simultaneously?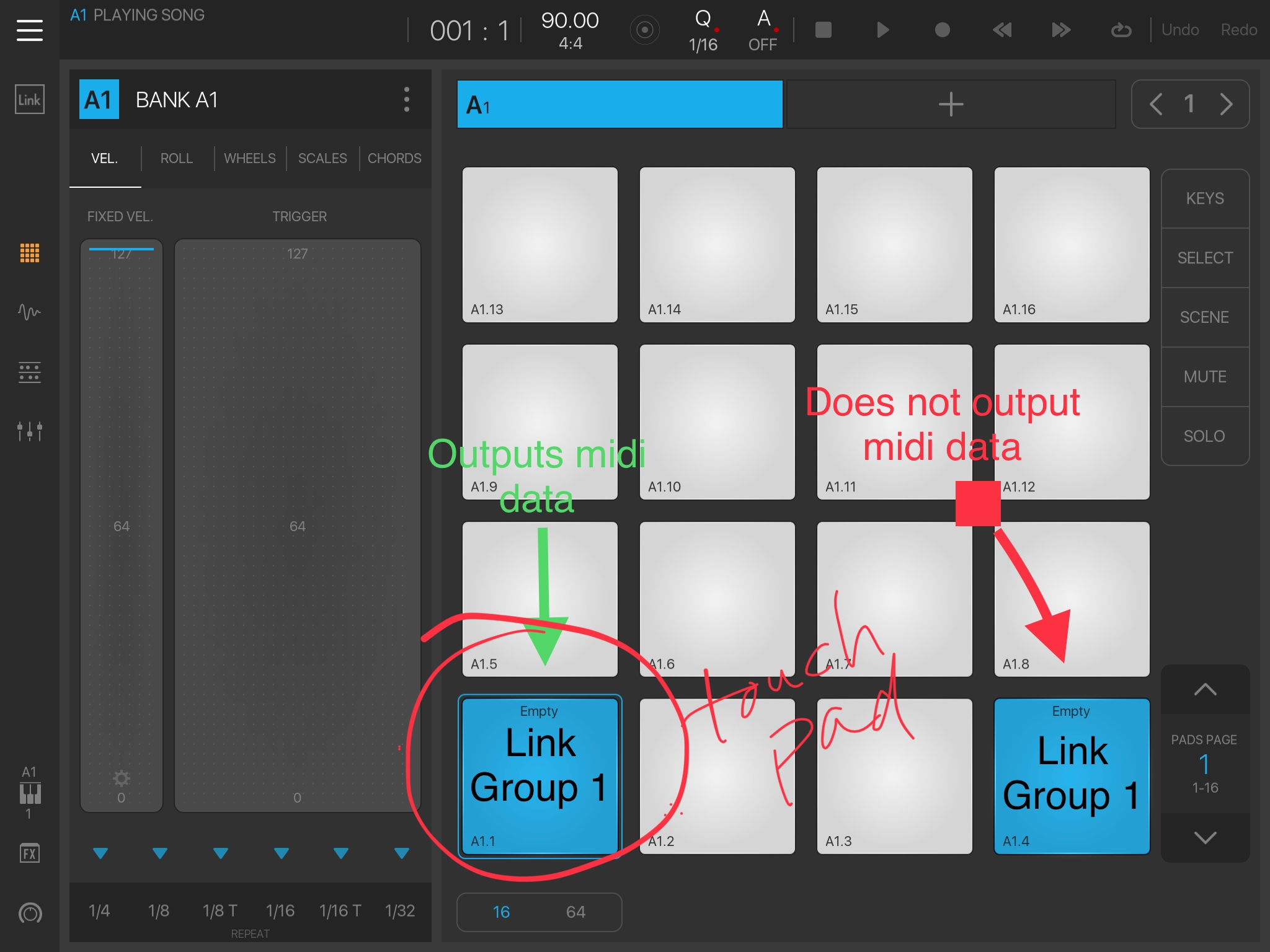 The pad you trigger with button or touch sends midi out data. The linked pads do not. Which technically means it's not being triggered fully as specified in manual. **I WAS WRONG, HAVENT READ ENTIRE MANUAL**
Touch other pad. Situation is reversed. So my call on this is this isn't working as I had intended it to. Bug or feature request? **EDIT** THIS IS NOT A BUG. IT IS A FEATURE REQUEST!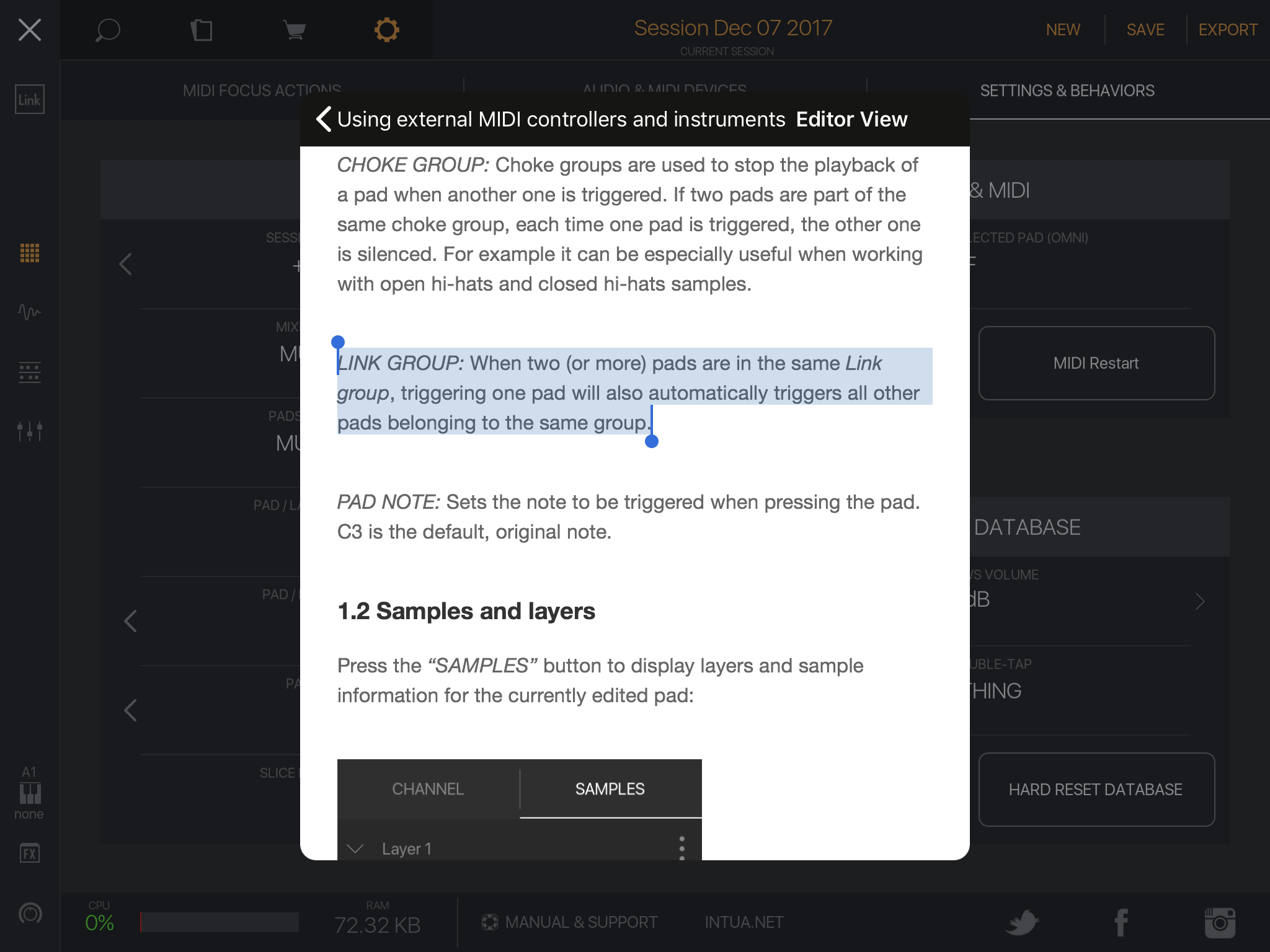 **EDIT** I didn't specify what doesn't output. As specified in next two photos.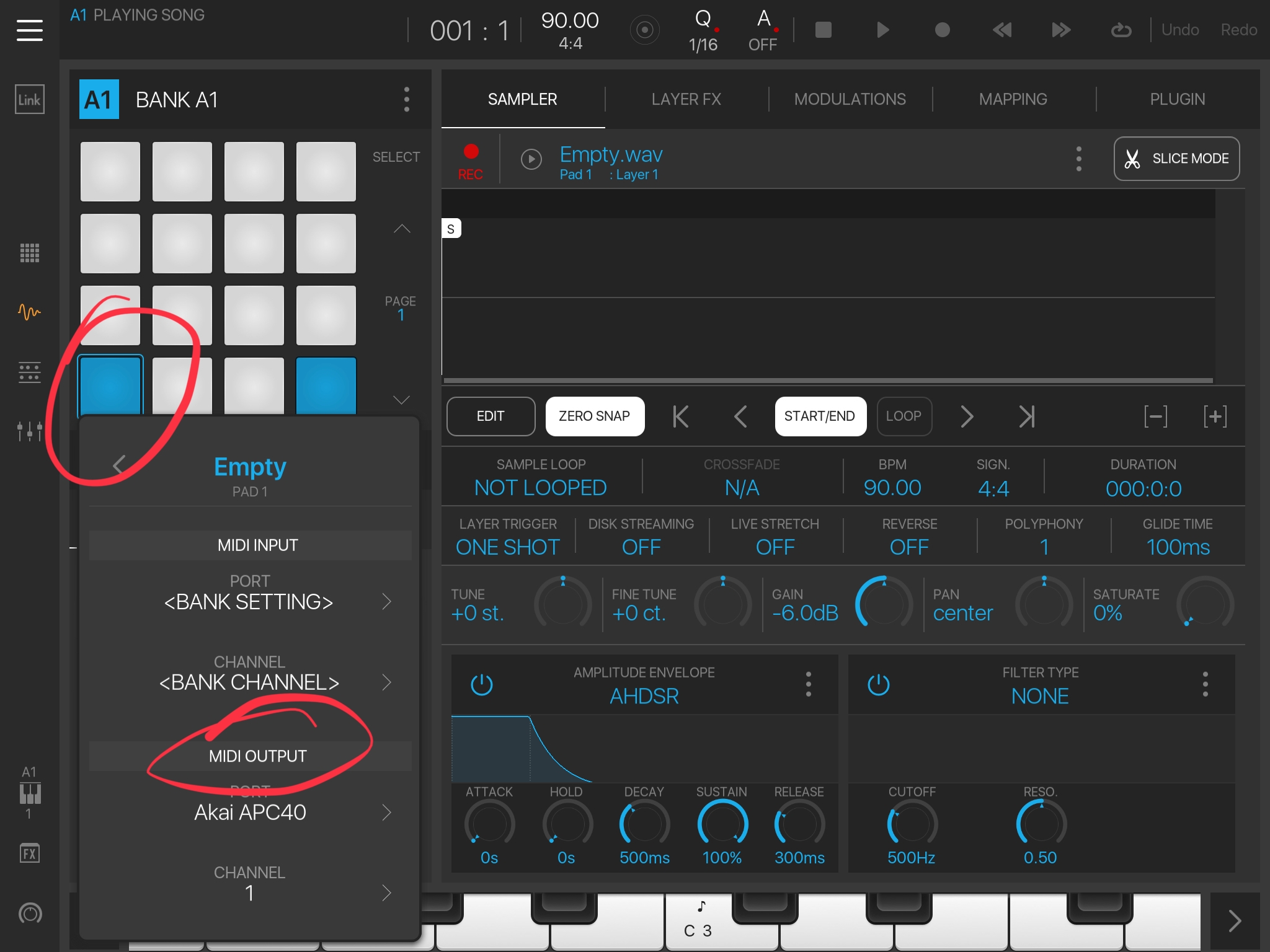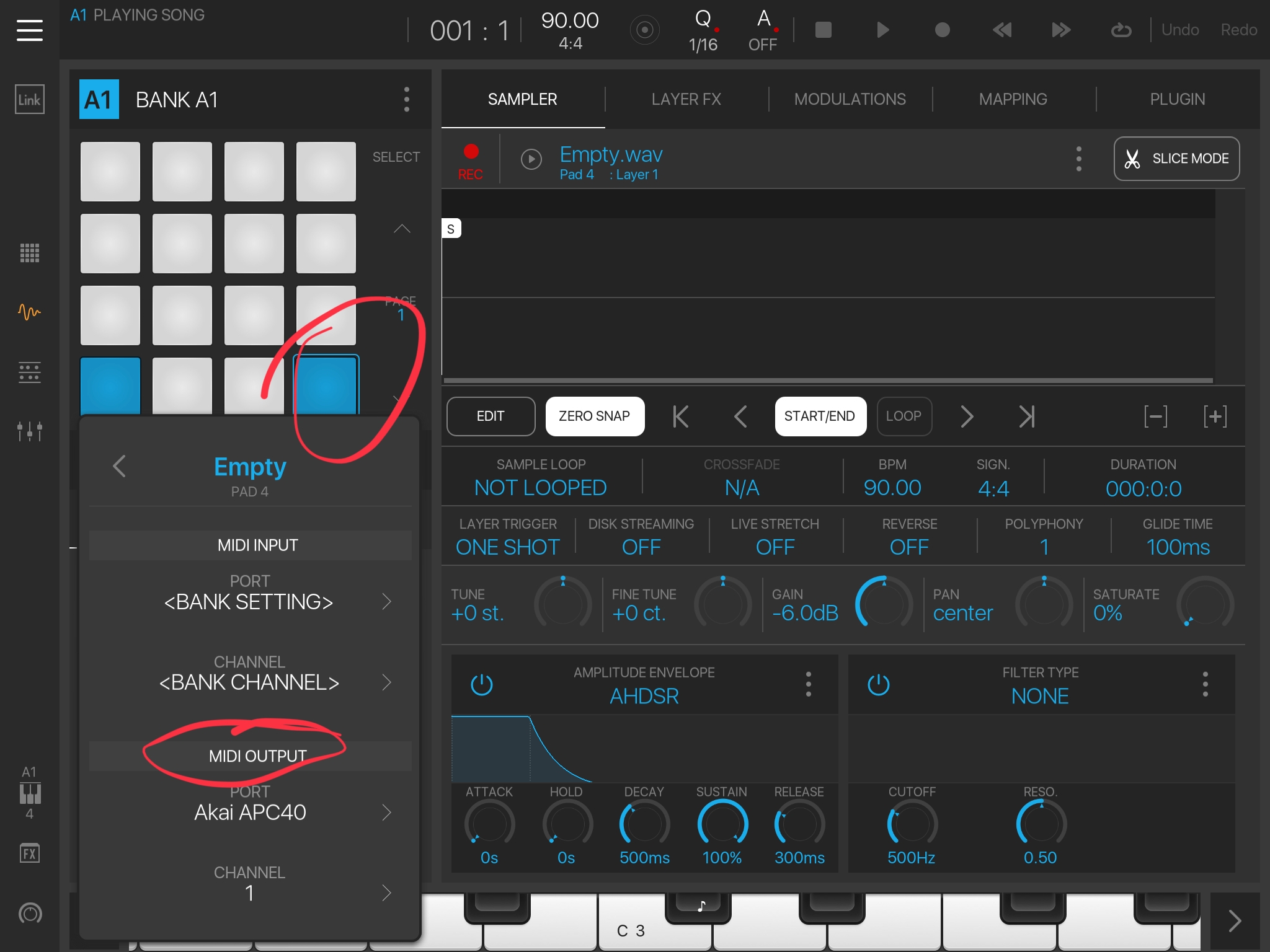 I have not tested yet if it outputs to another channel or if it records the information into a pattern. Will test and update post. ** THIS IS A FEATURE REQUEST **