Home
›
General
Document storage options?
Can someone explain how this works.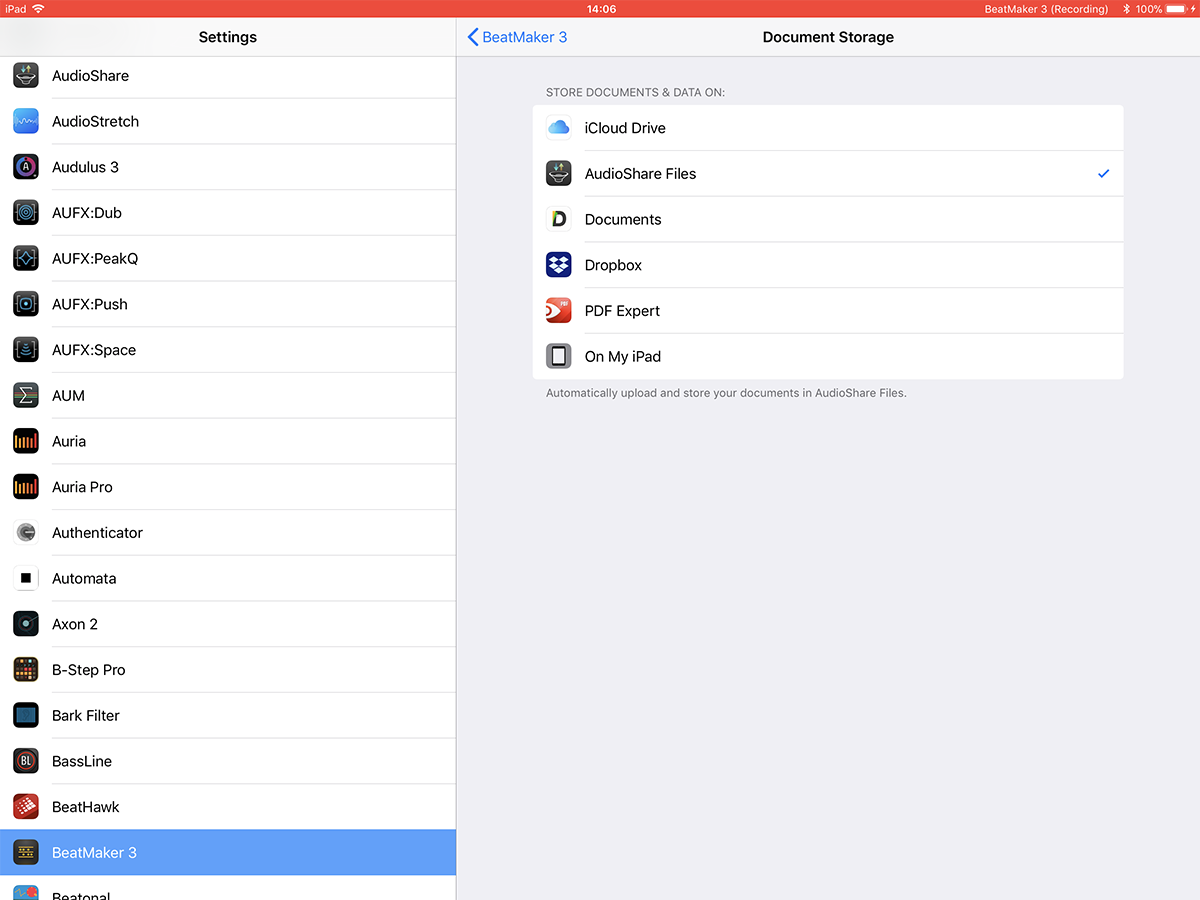 In iOS settings you can choose where BM3 stores "documents and Data"
But if you select Audioshare it doesn't seem to change anything.
I want to be able to use a sample library in Audioshare without having to copy across and duplicate all the files into BM3. Is this possible? This setting implies you can but it seems to not work....
if it's not for that which documents are stored in Audioshare with this setting?
Can't see anything stored in Audioshare with this setting enabled.
Really I'm hoping IOS will allow sample storage in audioshare without having to have duplicate copies everywhere....