Home
›
Support
Resolution? Loading plugin to existing pad removes functionality. (FIXED 3.0.9)
I've decided to update on this and say I really want to be able to load a plugin on a preexisting pad somehow if at all possible. Or at least be able to have the button to show the AU window.
In a session (new or existing), loading an empty pad with a plugin works as intended. If you load a plug-in on an already existing pad you lose functionality to load the plug-in, record the plug-in, etc...
The regular keyboard/macro controls will still show. Tried setting keys mode both after and first. No change.
So I'm curious if this is expected behavior? The only way to get what i had expected is to delete existing pad first.
Additionally, as a suggestion or feature request, maybe combining each different keyboard view into one with proper sizing of the one in screenshot below to match AU parameters window size. Maybe a slide movement to switch views unless all the controls can fit in one contained screen. As in a slide over on the keyboards macro controls. Or an additonal plugin/macro view button.
Screenshots: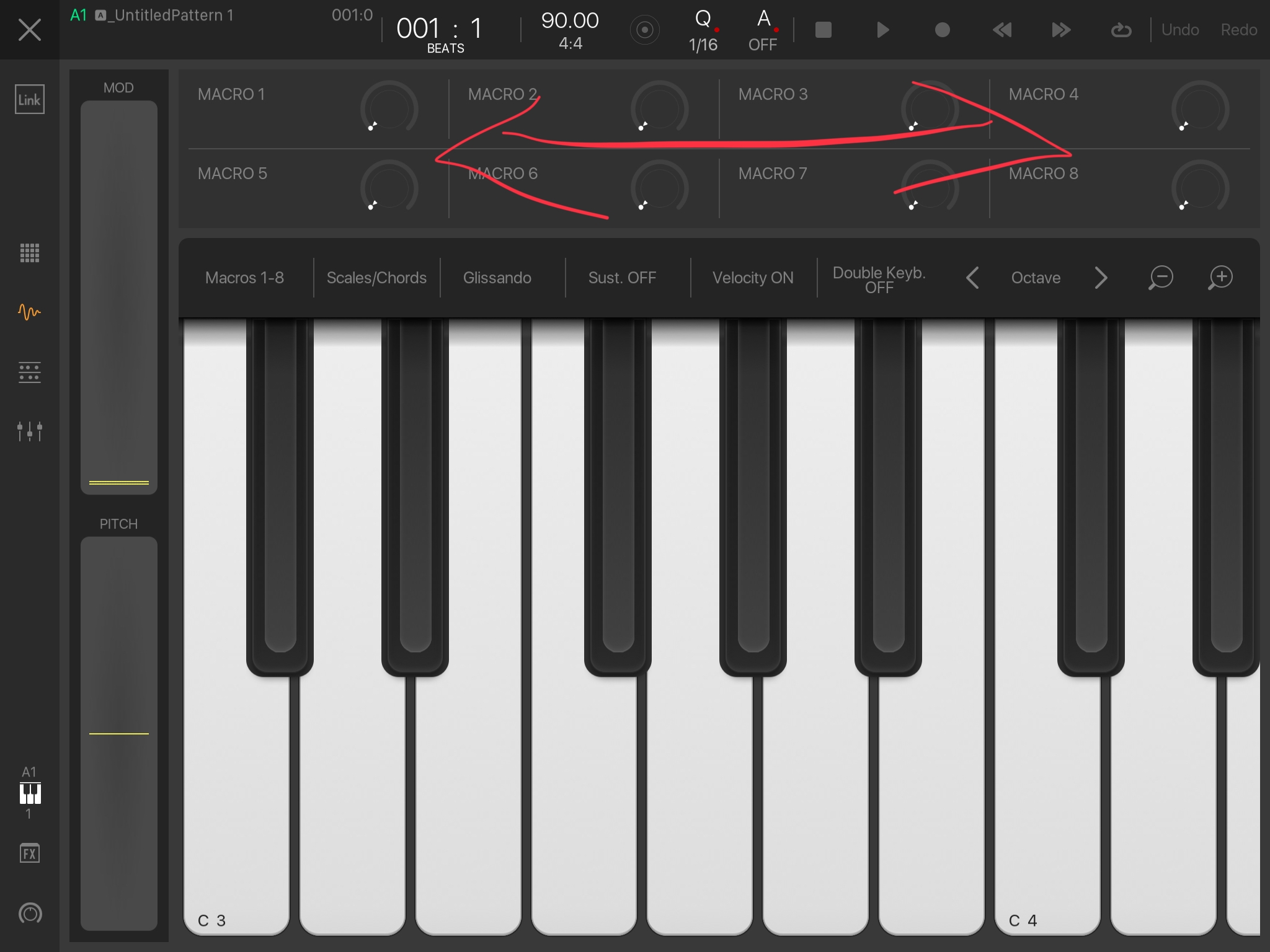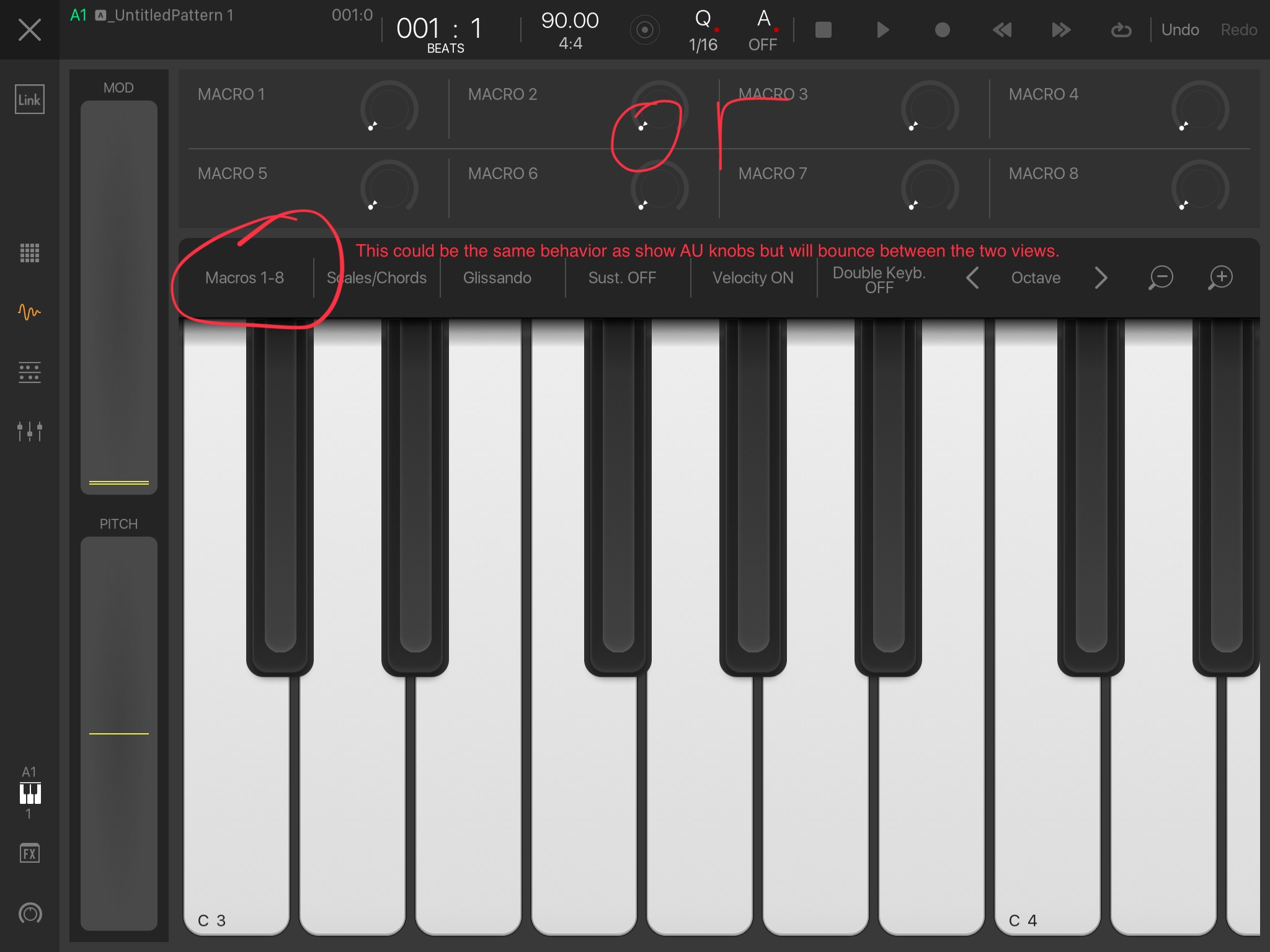 Or more applicable: